The works displayed at the exhibition mainly belong to two phases, Indochina Fine Arts and the fine art during the resistance, which are in the collections of 20 members of Ngoc Ha Art Collection Club.
50 works on display at the exhibition are rich in materials like lacquer, oil paint, silk and paper and are associated with the names of famous painters, including To Ngoc Van, Nguyen Tu Nghiem, Bui Xuan Phai, Hoang Tich Chu, Nguyen Tien Chung, Phan Ke An, Nguyen Gia Tri, Nguyen Huyen, Phan Thong, Nguyen Van Ty, Nguyen Van Thien.
in addition, there are also unique works of French painting masters who founded and taught at Indochina Fine Arts College, such as Victor Tardieu and Joseph Inguimberty.
With the theme "Spring colours of Ha Thanh", the paintings have been nominated, selected and approved by the curators, focusing on the themes of natural landscapes, production labour, and containing bold imprints of Vietnamese culture and history.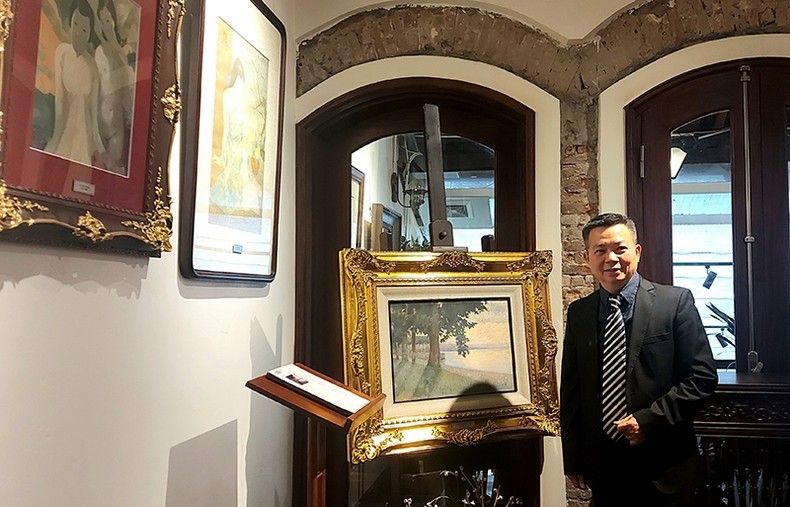 Collector Tran Ngoc Lam with a painting of King Ham Nghi.
One of the works that attracts special public attention is the landscape-themed oil painting of King Ham Nghi in the collection of Tran Ngoc Lam.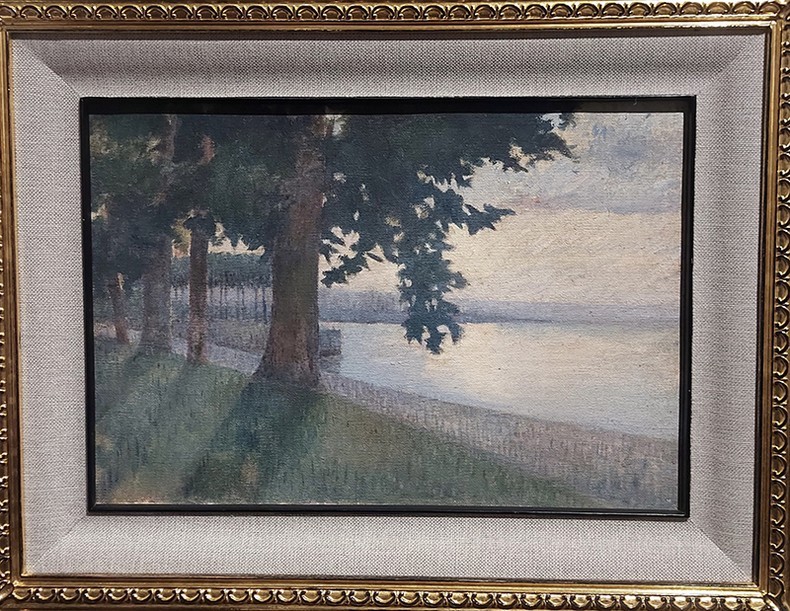 A special painting by King Ham Nghi.
The 38 x 55cm oil painting above had a very special "fate" before being owned by a collector.

The exhibition lasts from March 3 to 13 with many exchanges and sharing activities between collectors, artists, researchers, and the art-loving public.