The 2022 Tri Ton Hot Air Balloon Festival with the theme "Flying during the festival season" was kicked off at Ta Pa – Soai Chek Sports and Tourism Area, Tri Ton district, An Giang province on the morning of September 2.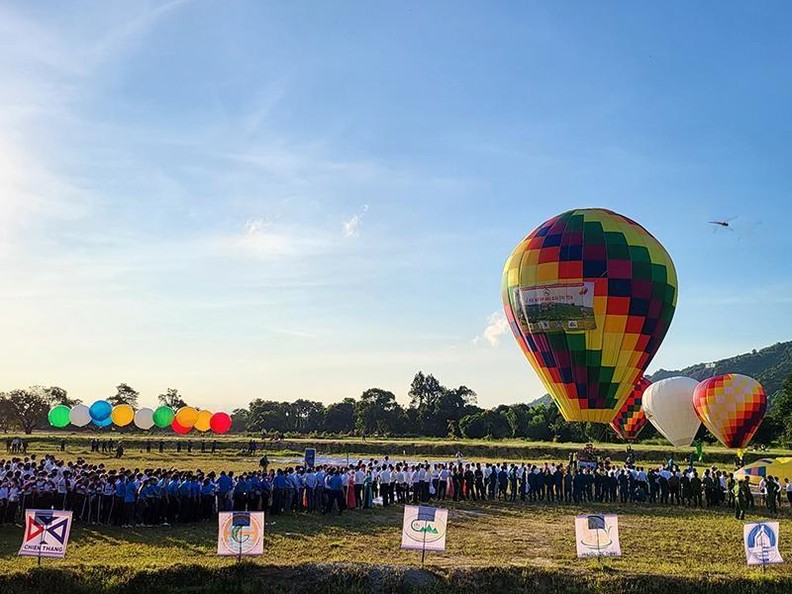 The Hot Air Balloon Festival attracts thousands of people from early morning
This is the first hot air balloon festival held in the Southwest region with the showcase of 20 balloons of various kinds, including 14 grade-1 hot air balloons flying at heights from 20 to 40m, two balloons flying at a maximum height of 50m above the ground, which will take passengers to enjoy sightseeing at Tri Ton district, and others.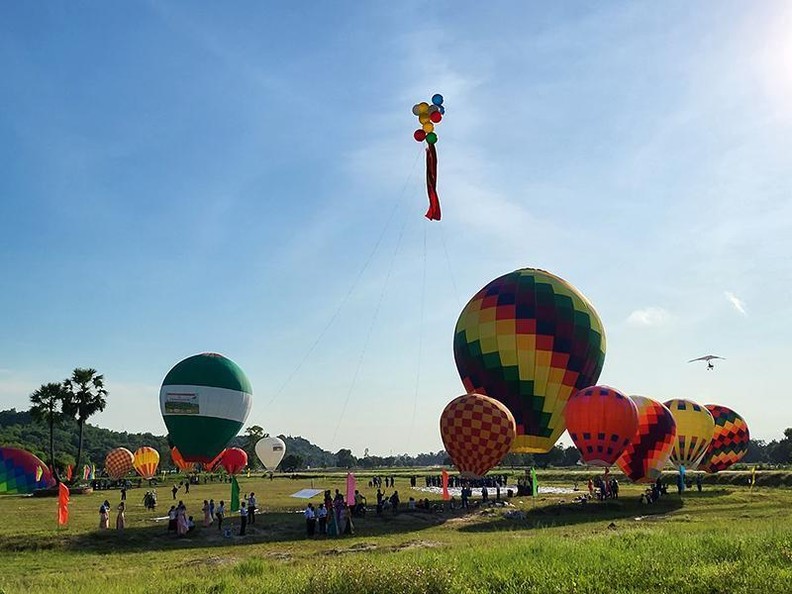 The national flag of 200m2 is raised by hot air balloon
In particular, the impressive activity at the opening ceremony was the image of an S-shaped map of Vietnam made up of 600 people including local officials, public employees, armed forces, monks, and others.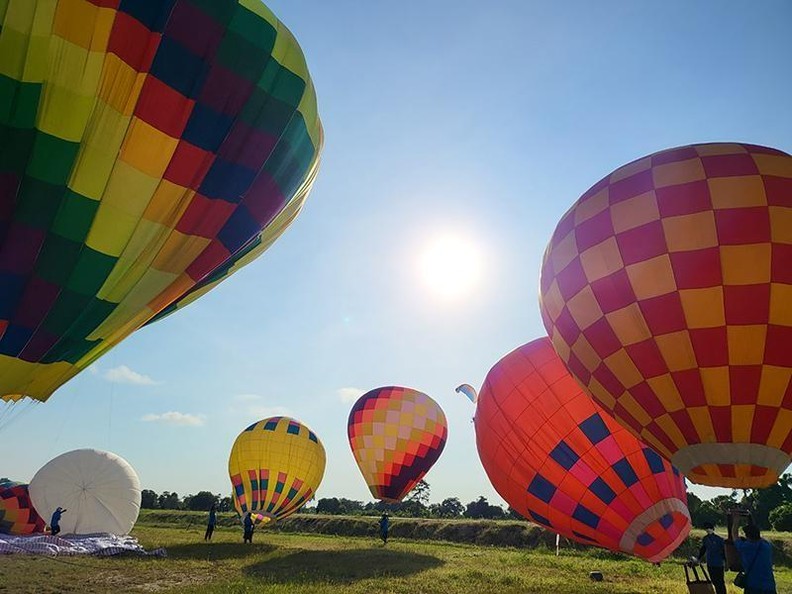 The hot air balloons prepare for the performance at the festival.
A 200m2 national flag was also raised by hot air balloons to a height of 50m.
The festival will take place until the end of September 3, with various activities such as art performances, exhibitions, food stalls, folk games of Khmer people, and others.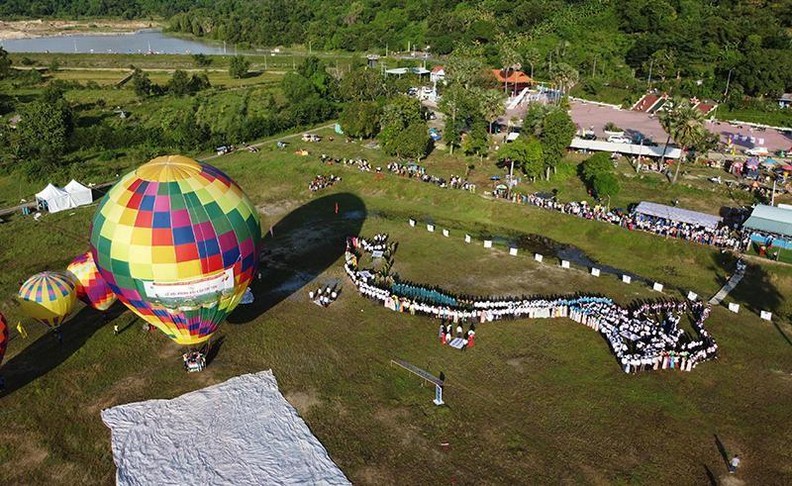 An S-shaped map of Vietnam made up of 600 people
Visitors also have the opportunity to experience flying in a hot air balloon to see the Tri Ton Mountains from above. Besides, pilots will also perform hang gliding and motor gliding paragliding to serve visitors.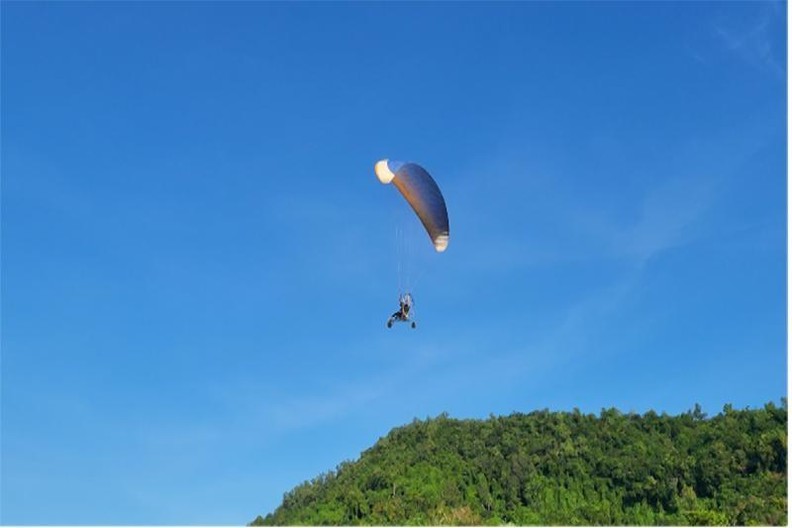 Paragliding performance at the hot air balloon festival.