The Vietnamese centre's Director Dang Huy Hong, who is head of the delegation, thanked the Ansan centre for supporting foreign workers in general and Vietnamese in particular when living and working in the Korean city.
He showed his hope that the centre will continue working closely with Vietnamese units to support Vietnamese workers, especially newcomers, to soon adapt to the life in the East Asian nation.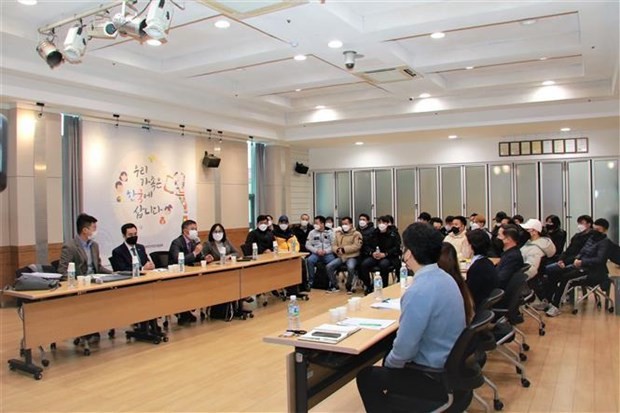 Working session between representatives from Vietnam Centre for Overseas Labour and Ansan Counseling Centre for Foreign Workers (Photo: VNA)
During the working visit to Ansan, the Colab delegation also met several Vietnamese labourers working in the city.
Hong informed them of new policies related to migrant workers.
This year, up to 110,000 foreign workers are allowed to enter the RoK.