The event was part of activities marking the 133rd birthday anniversary of President Ho Chi Minh.
The provincial leaders paid respect to President Ho Chi Minh for his contributions to national independence and peace for people and pledged to continue studying and following his thought, morality and lifestyle.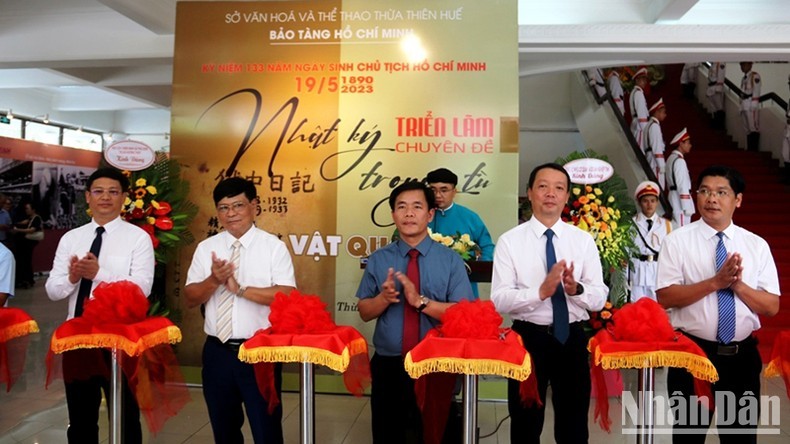 The ribbon cutting ceremony for the exhibition.
The exhibition introduced visitors to nearly 180 documents, photos and artefacts in three themes: "Ho Chi Minh cultural celebrity"; "Prison Diary – A National Treasure"; "Prison Diary - Spreading ideological and humanistic values".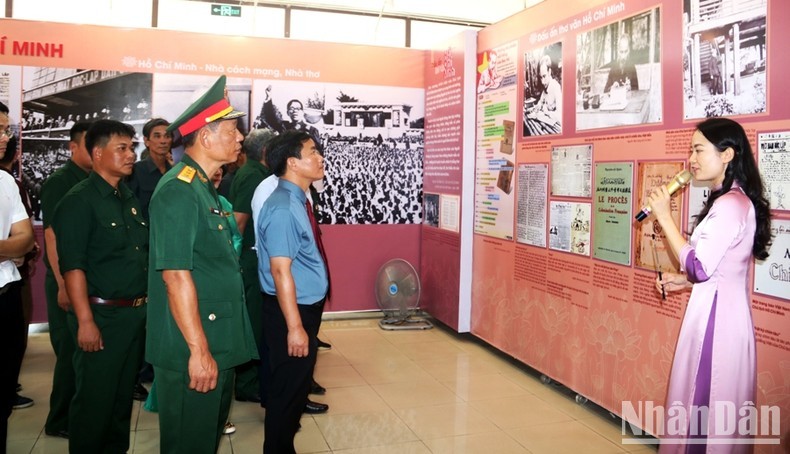 The delegates at the exhibition.
Notably, the exhibits focus on the portrait of President Ho Chi Minh – the author of the "Prison Diary", the origin of the work, the autobiography of 53 pages - 133 poems and the pages of notes in the "Prison Diary". Especially over the past 80 years since its birth, the "Prison Diary" has always been an inspiration, not only for researchers but also Vietnamese and international artists, including calligraphy.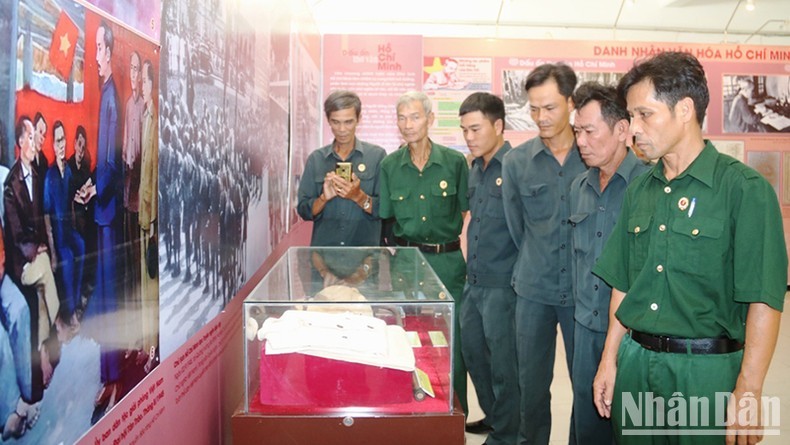 The exhibition honours the value of the poem "Prison Diary" by President Ho Chi Minh.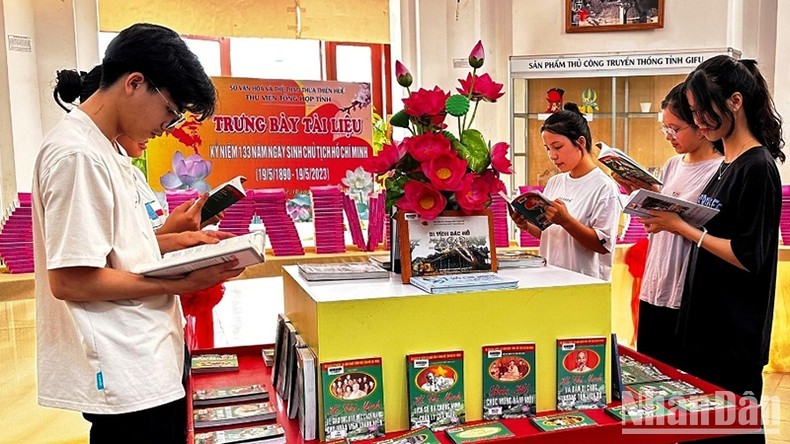 Students to the exhibition.
* On the occasion, Thua Thien Hue Provincial General Library held an exhibition featuring books, photos and images on the life and career of President Ho Chi Minh.
On display were 250 books and 30 photos highlighting the life and glorious revolutionary career of President Ho Chi Minh, especially his great contributions to the revolutionary cause of the Vietnamese Party and country, as well as the international communist and workers' movements.