The show featured performances such as a concert of ethnic musical instruments, traditional singing and dances, an Ao dai performance, a Bai Choi folk performance, etc.
The event aimed to provide international tourists with an opportunity to discover and experience Vietnamese culture.
Over the past time, to attract more international tourists, central localities have organised a wide range of activities to promote, advertise and introduce tourism potentials, natural beauty, history, and the culture of Vietnam.
The "Heritage Road" show is one of the activities that has left a good impression on international tourists coming to Da Nang.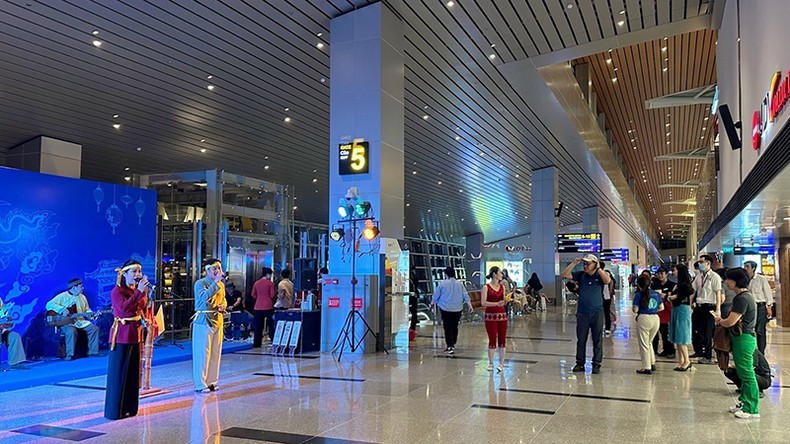 Visitors enjoy the show at the airport.