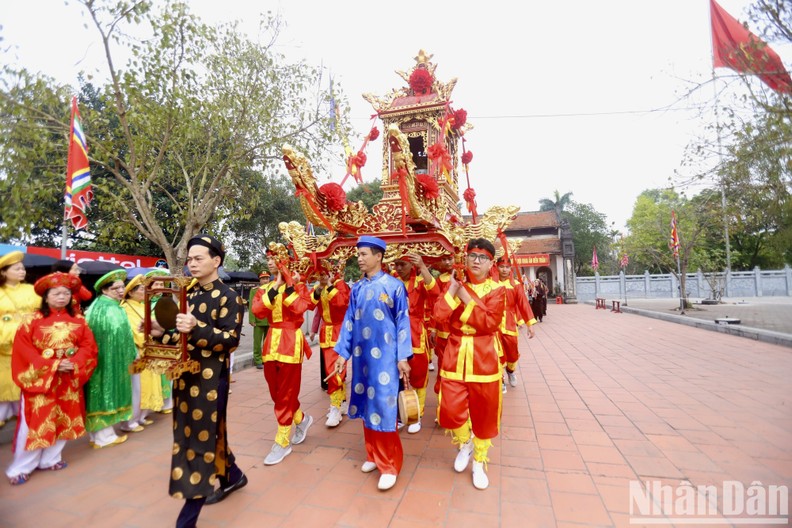 The procession of the Ngoc Lo palanquin was held on the morning of January 11 after two years of hiatus due to the COVID-19 pandemic. Hundreds of people joined the procession from Thuong (Thien Truong) Temple to Pho Minh Pagoda.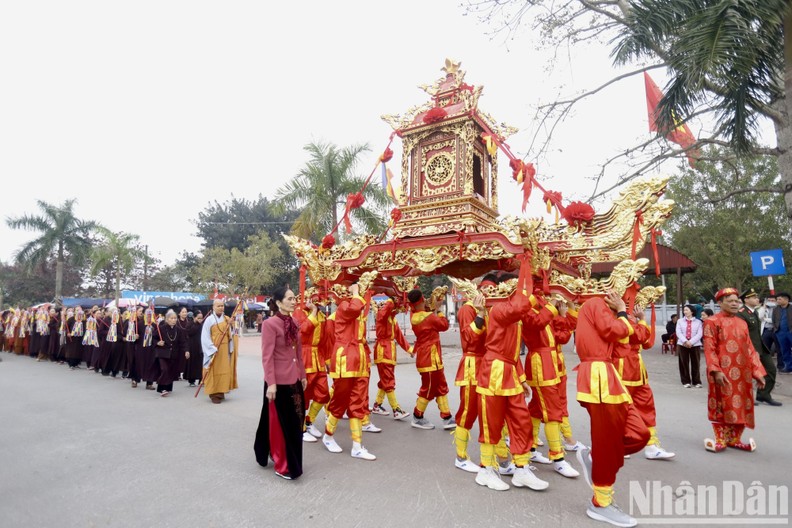 The Ngoc Lo palanquin, which is very large and carved beautifully, is carried by healthy young men.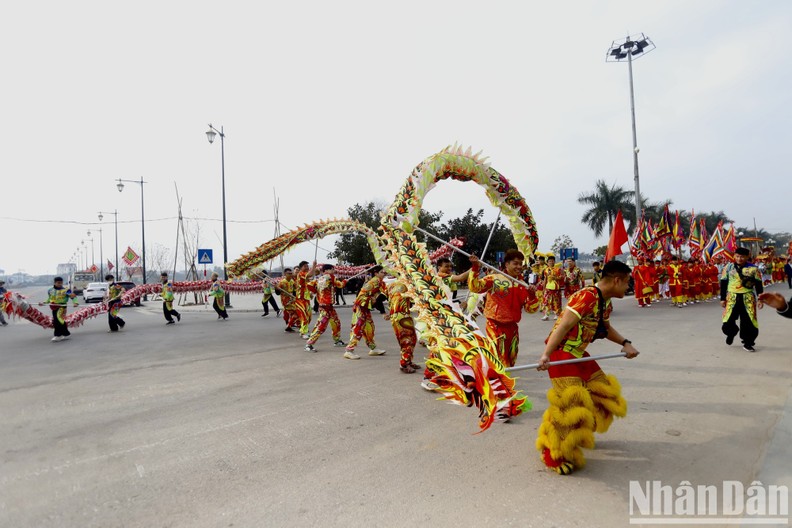 The dragon dance team led the palanquin procession and performed amid the bustling spring atmosphere.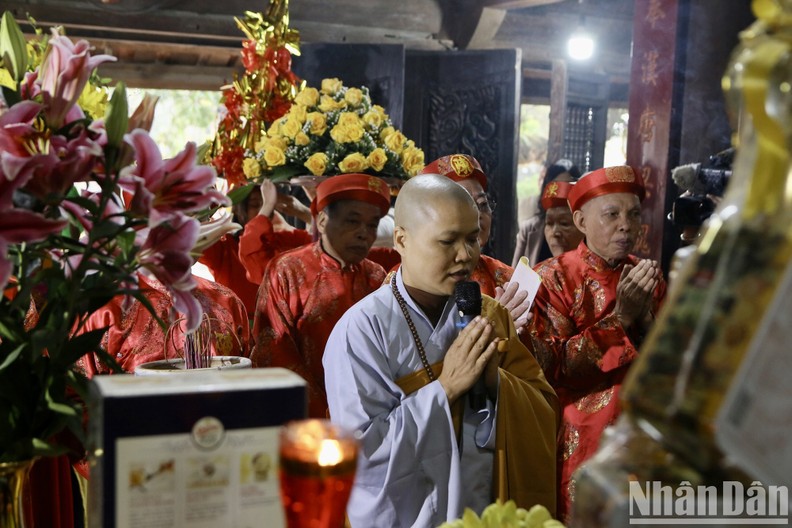 The ceremony to process the incense bowl for worshipping Buddhist King Tran Nhan Tong, the third king of the feudal Tran dynasty and the first patriarch of the Truc Lam Zen School, takes place at the altar of Pho Minh Pagoda.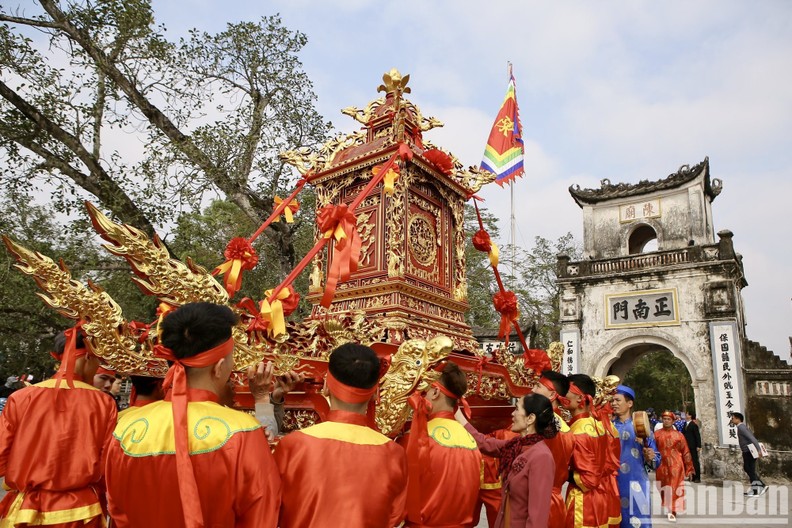 The procession returns to Tran Temple, which is about 500m from Pho Minh Pagoda.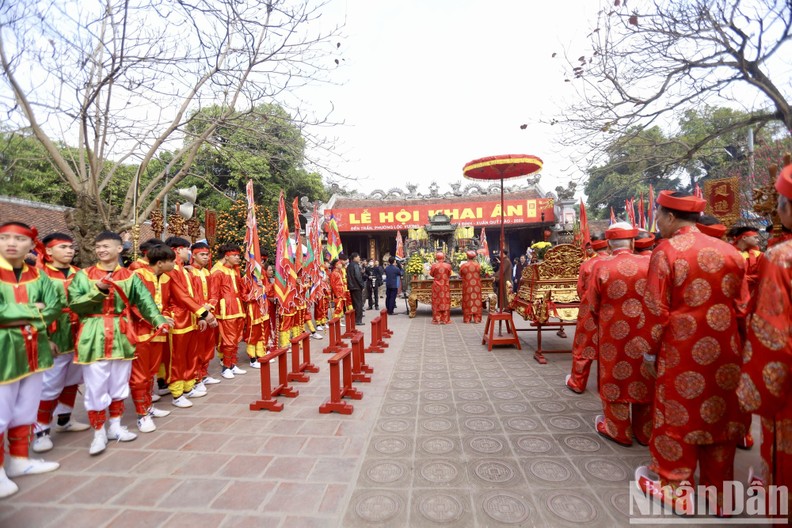 The palanquin is solemnly placed in front of a large incense burner in the courtyard of Thien Truong Temple.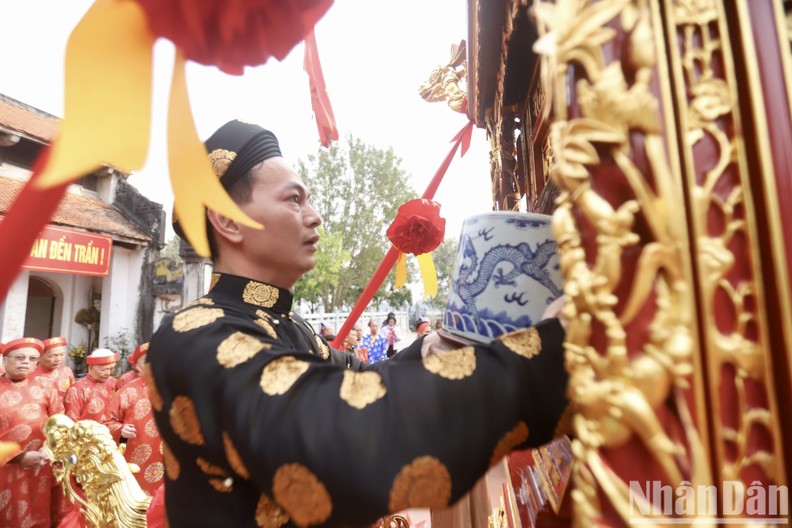 The incense bowl to worship Buddhist King Tran Nhan Tong was taken from the palanquin, aiming to pay tribute to the ancestors for their merits.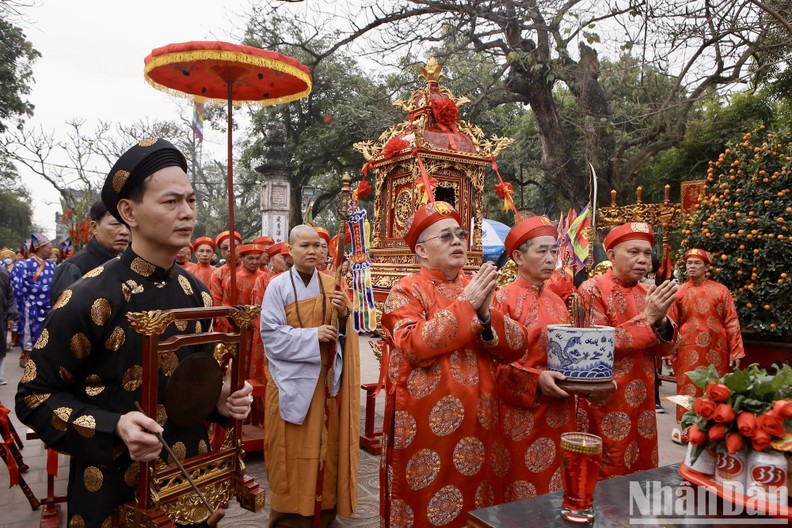 Elders and guardians of Thien Truong Temple pay respects to the Tran kings.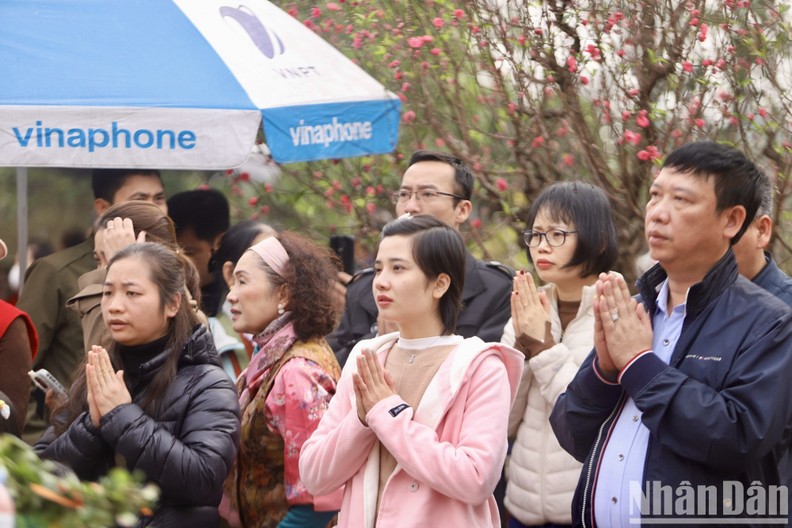 In the sacred space, many people came to witness the important ritual of the Tran Temple seal-opening festival.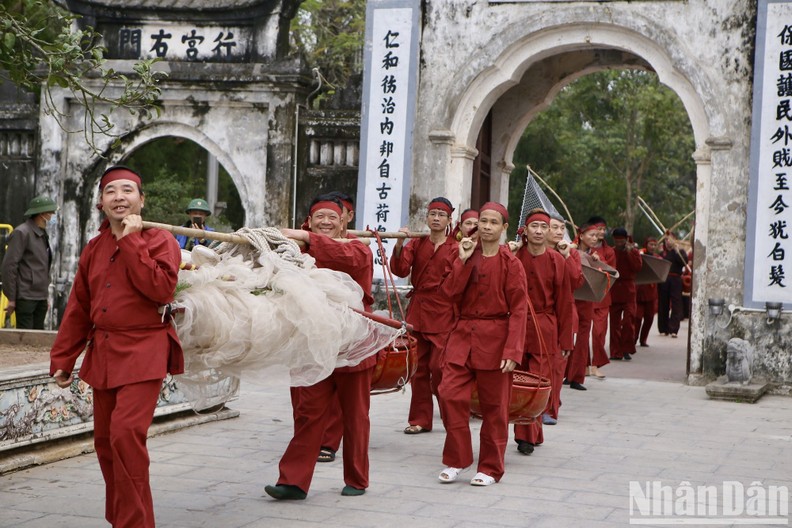 On the morning of the 12th day of the first lunar month, a water procession and fish offering ceremony were held.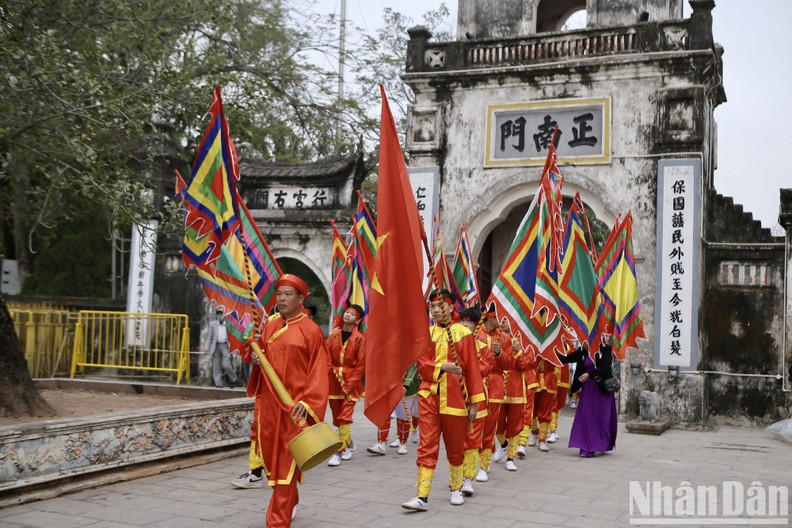 The procession aims to honour the fishing industry, which is the origin of the Tran Dynasty, and to pray for favourable weather and good crops.
The water procession ritual is held at the Rong (Dragon) well.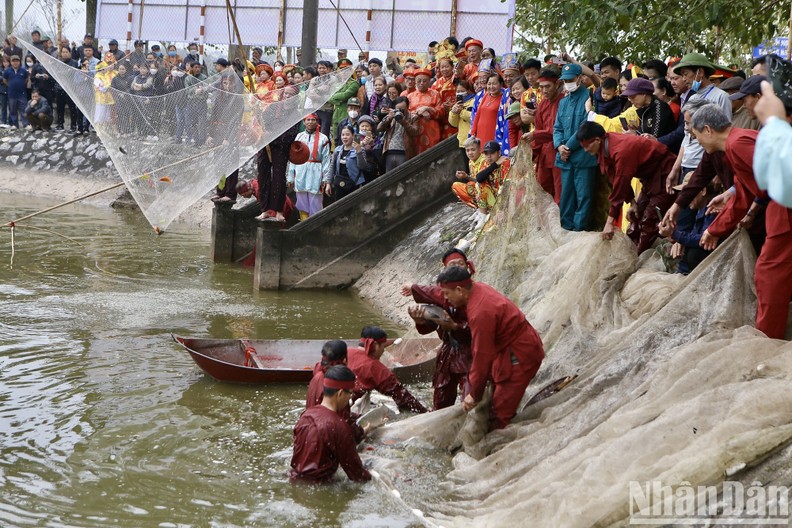 After fetching water from the Dragon well, local people catch qua (channidae) fish and carp and transferred them to the Dragon palanquin.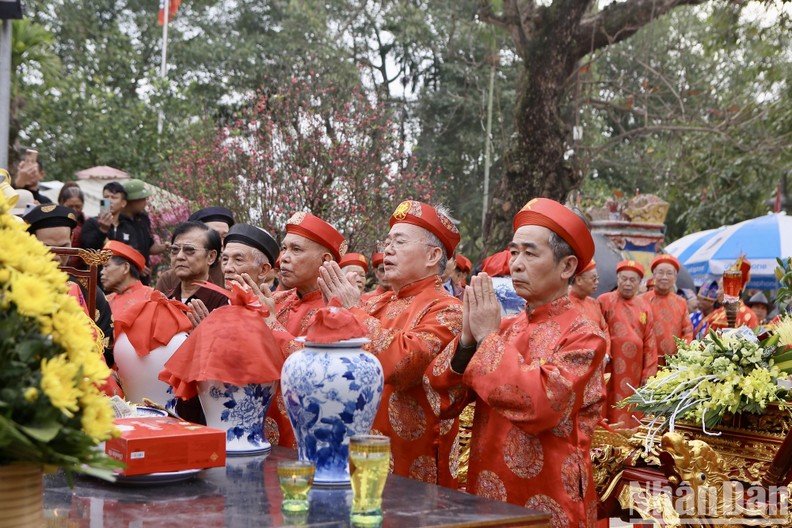 Elders perform rituals of water and fish offering rituals at Tran Temple.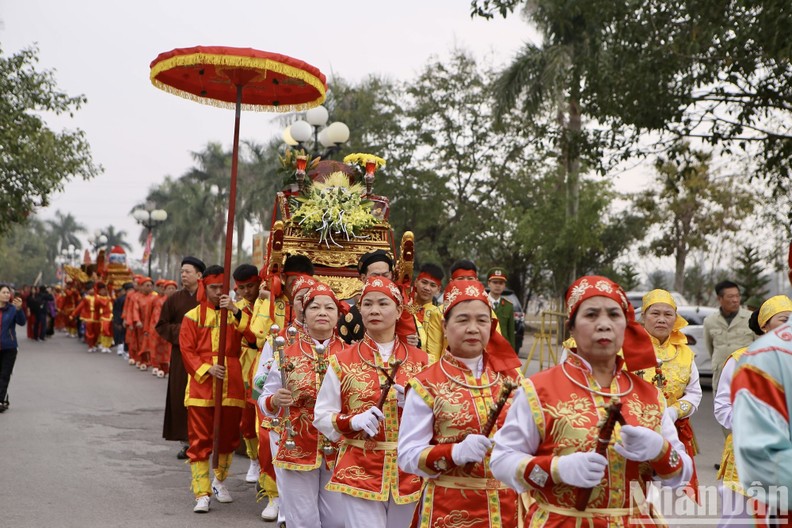 The water procession and fish offering are among the important rituals of Tran Temple Festival.